President Message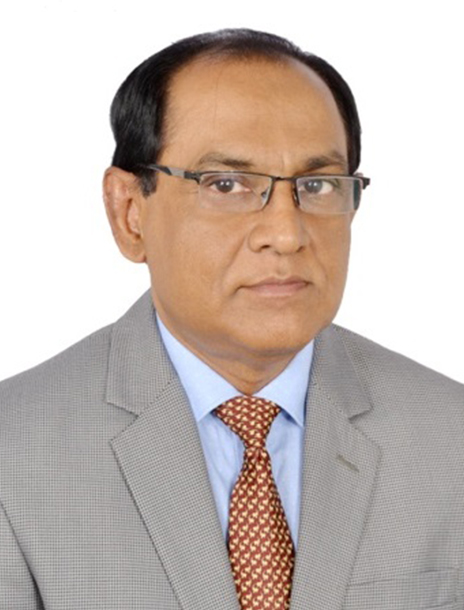 Dear Fellow and Associates,
Globalization of reporting standards, evolving smart and digital technology and continued introduction of regulation are the major challenges for the accounting profession and Cost and Management Accountants are no exception to it. Cost and Management Accountants are now facing intense challenges and are required to adapt with rapid changes in business environment. Companies demand for more proactive management accountants who can become part of management and ready to accept exciting challenges ahead. CMAs recent role has therefore changed to: business analyst, strategy formulator, internal consultant or advisor or business partner, information provider or knowledge worker, leader and participator in cross functional teams, manager of information systems, designer and controller of performance measurement systems, teacher or educator, interpreter and manager of complexity. Apart from the job the CMAs are required to be competent practitioner – the long awaited dream. Social demand on professional accountants is also reaching its peak which we need to realize. It becomes really challenging to achieve improved competencies to keep ourselves the mostly demanded professionals towards the job or service provider.Since March 4, 2019 after taking charge of President's Secretariat of our beloved Institute, I was very much focused towards this goal. Based on our commitment, I made a long 'wish list' and put it into action. Keeping the sole interest of the Institute and the profession in mind, I have tried my best to explore the opportunities and to take advantages of the same. I believe, if I miss anything, this may be due to my ignorance and incapacity. We try to be perfect, but not necessarily, it works every time.
You are aware that ICMAB, our beloved institute, has achieved a new mileage on October 29, 2018 with the passage of CMA Act, 2018. The Institute has passed more than 40 years (since 1977) under CMA Ordinance. It was a demand of the time to move to the Act repealing the Ordinance. It has taken the status of the Institute to a new height. Over the last four years, we were working seriously to address our areas of interest into the draft act and tried to convince our stakeholders to make it a success. Finally, we have successfully achieved it. We also worked hard to update our regulations in line with the new act. As you know, the significant change that has happened in accounting world globally relates to code of conduct of professional accountants and their independence in thinking. In line with international norms, we are also working to bring similar directives for us. We must appreciate that new regulations and requirements bring more discipline in our actions and thinking, these are not for creating hindrances.
I have tried to keep ICMAB vibrant and busy throughout the year. As a common practice, we continuously visited policy makers, corporate leaders, employers and other selected regulators and tried to convince them on the capabilities and competencies of our members. We tried to identify distinctive areas where our members can contribute as a catalyst for change. To develop the capacity of our members we have developed advanced training modules on our core areas like: financial modelling, leadership development, corporate reporting, application of IAS/IFRS and others of particular interest in corporate world. In order to update the members with latest IT based development that can help adopt and upheld their management skill, discussion session was held on Block Chain. In order to attract quality students in the profession we held seminars at renowned universities in Dhaka, Chattogram and Jashore. CPA Australia has already visited us and we have started dialogue with CPA Canada.
We can utilize our professional expertise to support the corporate world which may bring different types of advantages to us in return. We have also continued to look for different local and global bodies with whom we can make some understanding for mutual interests and benefits. We are expecting some positive gestures from them very soon.
Our signature program 'ICMAB Best Corporate Award 2018' is underway. We have also continued our effort of continuous improvement of Education and Examination system of the Institute. In Jashore, we have inaugurated a new Study Centre. We have started construction of a three story building at Rajshahi for facilitating the students' education activities at our own campus.
Australia chapter has already started functioning. From December 2018 exam, we have changed our question setting guideline to make it aligned with other global professional accounting organizations. To review our assessment system, we took support from an international consultant who has vast experiences in professional accounting education and assessment system. We have agreed to recruit a consultant to revise our curriculum as the existing curriculum has already become five years old. We are also trying to enter into mutual recognition with renowned universities of the country for the benefits of our students and members.
We have also worked to make state-of-the-art facilities available at ICMAB. With the support from one of the corporate sectors, we are in the process of setting up a 'Simulation Lab' where our members and students can practice some new product development and other related exercises. We are expecting to get maximum benefits thereby using advanced technologies.
For professional development, we are trying seriously to capacitate our members in every respect. We have organized hands on training on Cost Audit in New Delhi with the support of Institute of Cost Accountants of India (ICAI). To support uniform application, the Institute has published the third volume of Bangladesh Cost Accounting Standards with eight new standards. With this, ICMAB reached a new milestone of owning thirty-one standards which is highest in the region. To ensure ease of their availability these standards have also been made available in Google Play Store for free download on the mobile phones globally. As a part of our continuous endeavour we have identified new sectors like anti-dumping and countervailing duty remedy wherein the CMAs can play most vital role through their product costing knowledge and skill. We have also introduced ICMAB Employment Gateway where members and students can deposit their CV for prospective employers so that they can choose the CV of their choice from the ICMAB website.
ICMAB is in the process of finalizing an agreement with Global Reporting Initiative (GRI) which will be used to increase the capacity of CMAs in the field of sustainability reporting so that our members can work with GRI to uplift the capacity of our corporate bodies by increasing their preparedness under new reporting regime. We have launched a CMA Career and Salary Survey for the first time to develop membership profile of ICMAB which will help the Institute to take different strategic decisions. We are also expecting research report on "New Public Management (NPA) Developments in Bangladesh: Implications for Accounting Practices" which has been commissioned jointly with La Trobe University, Australia. As a professional accounting organization we are required to assess the market needs and respond accordingly.
ICMAB Standards on Quality Control (ISQC) has received approval from the Institute Council. Revised Cost Audit Manual is in the process of finalization. We have also formed Quality Review Board (QRB), Bangladesh Cost Accounting Standards Board (BCASB) and Cost Audit and Assurance Standard Board (CAASB) to bring professionalism in setting accounting and auditing standards along with reviewing the quality of professional services offered by our members. These boards also include external members to represent the interests of multiple stakeholders in service delivery system of the institute. To keep the professional images in a global set up, we should be prepared enough. These are the earnest attempts to uphold the professional standard.
At ICMAB, we have developed a culture of continuous improvement. A CMA Career and Salary Survey is also going on and we are hopeful of making the survey findings as the source of realistic information to equip the CMAs to serve the society better. In recognition to the accountants' contribution in the business ICMAB, like every year, has celebrated the International Accounting Day, as is commemorated worldwide. The newly formed members' welfare fund is yielding benefit as increased number of stressed CMA's family members are availing support from this scheme on monthly basis. Reduction of annual membership subscription of seniors to a token amount has gained appreciation.
I acknowledge your active support and helping hands in various capacities which made this journey smooth. If we can hold this brotherhood and family bondage, I am sure, we can make even impossible possible. I am really thankful to you for your blessing and kind words which kept me motivated all the time.
I wish sound health to all of you.

Abul Kalam Mazumdar FCMA
President