President Message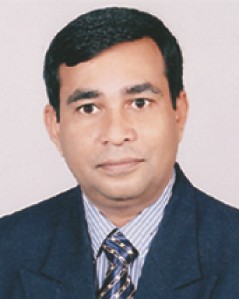 Respected Members,
Assalamu Alaikum/Best wishes,
First of all, I am very grateful to Almighty Allah who has given me the opportunity to serve this prestigious Institute as President for the year 2020. This is certainly a great honour for me. My special gratitude and sincere thanks to the Members of the Council for bestowing the honour on me. More importantly, I would like to thank the Members of this Institute for electing me to the Council. I shall try my best to keep the Institute on a pace of advancement to materialize your dream.
Dear members, we have many challenges and these are increasing day by day. We shall have to work hard together to face the challenges. Maintaining the standards set by my predecessors, we are working to prepare a strategic plan 2020 to develop the Institute, further through attaining the new height of excellence. We seek cooperation from you to carry out the vested responsibility.
Global economy is changing rapidly. Now accountancy profession needs to ensure that its members have the knowledge, skills and abilities to help the organizations sustaining economic growth and to compete nationally and internationally. Keeping this in mind we shall have to undertake pragmatic steps like reforms in education and examination system, updating the syllabus and educational curriculum. Development of this profession will get highest priority in our every action.
Implementation of cost audit is another issue which will get our utmost priority. In order to keep pace with this ever changing globalized world we shall have to arrange effective CPDs, seminars, workshops and conferences in joint collaboration with corporate bodies, chamber bodies and other stakeholders. Meet the policy makers, business leaders, media and other important segments of the society with a view to create prestigious job opportunities for CMAs will also get our special attention. Certain measures will also be taken to broaden the scope of CMAs. Mutual recognition with different professional bodies will certainly help to go ahead. Affiliation with public and private professional educational bodies will obviously go a long way to enrich the profession.
The professional wisdom and excellent leadership of all my predecessors has given the profession a strong footage. Now it is my duty to carry it forward to the next level. I seek whole-hearted support, co-operation and guidance from you all to carry out this huge responsibility. I strongly believe that with your support we can uplift image of the profession to a new height.
I do finally believe that the way you have been extending your heartfelt support to us will continue for the upcoming days and we shall stand promise-bound in running the Institute successfully in order to take it to a new dimension by putting our untiring efforts and endeavour.
With best regards,

Md. Jasim Uddin Akond FCMA
President, ICMAB