ICMAB DELEGATION MEETS INDUSTRIES SECRETARY
A delegation of the Institute of Cost and Management Accountants of Bangladesh (ICMAB) headed by its President Mr. Mohammed Salim FCMA called on Mr. Muhammad Abdullah, Secretary, Ministry of Industries, Government of the People's Republic of Bangladesh at his office on April 25, 2018.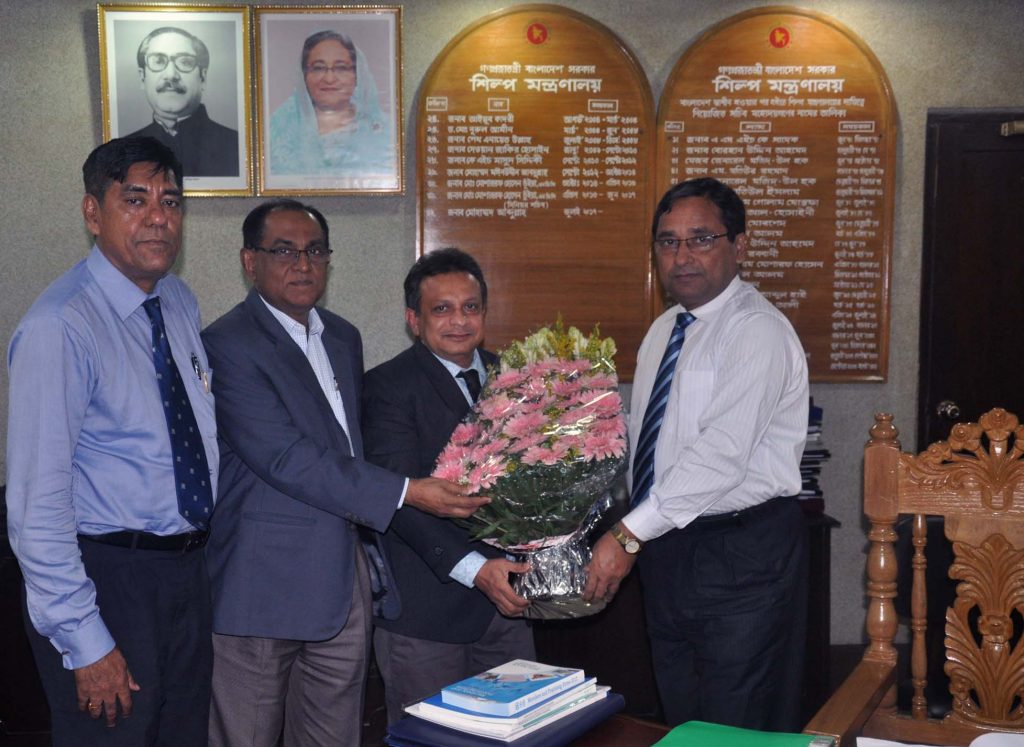 The ICMAB President apprised the Secretary about the role of Cost and Management Accountants in enterprise management, cost control, decision making and performance evaluation of business and industrial sectors. Besides the discussion on the matters of mutual professional interest, President ICMAB also explained that Cost Audit focuses on performance evaluation and stakeholders at large . It helps improve performance and production efficiencies by detecting deviations from standards, and reasons of visible and invisible losses, efficiencies, wastages etc.,. He also urged upon the need for implementing Cost Audit in different fertilizer factories, in accordance with the decision of the government published through Gazette notification.
The Secretary gave the assurance of implementing the decision of the government with regards to Cost Audit. He also sought support of ICMAB to make its sick industries profitable.
Among others Past President Mr. M. Abul Kalam Mazumdar FCMA and Executive Director Mr. Md. Mahbub Ul Alam FCMA were present in the meeting.