"ICMAB delegation called on Chairman, ACI Group" is locked ICMAB delegation called on Chairman, ACI Group
A delegation of the Institute of Cost and Management Accountants of Bangladesh (ICMAB) headed by its President Mr. M. Abul Kalam Mazumdar FCMA called on Dr. M. Khairul Hossain, Chairman, Bangladesh Securities and Exchange Commission (BSEC) at his office on July 24, 2019.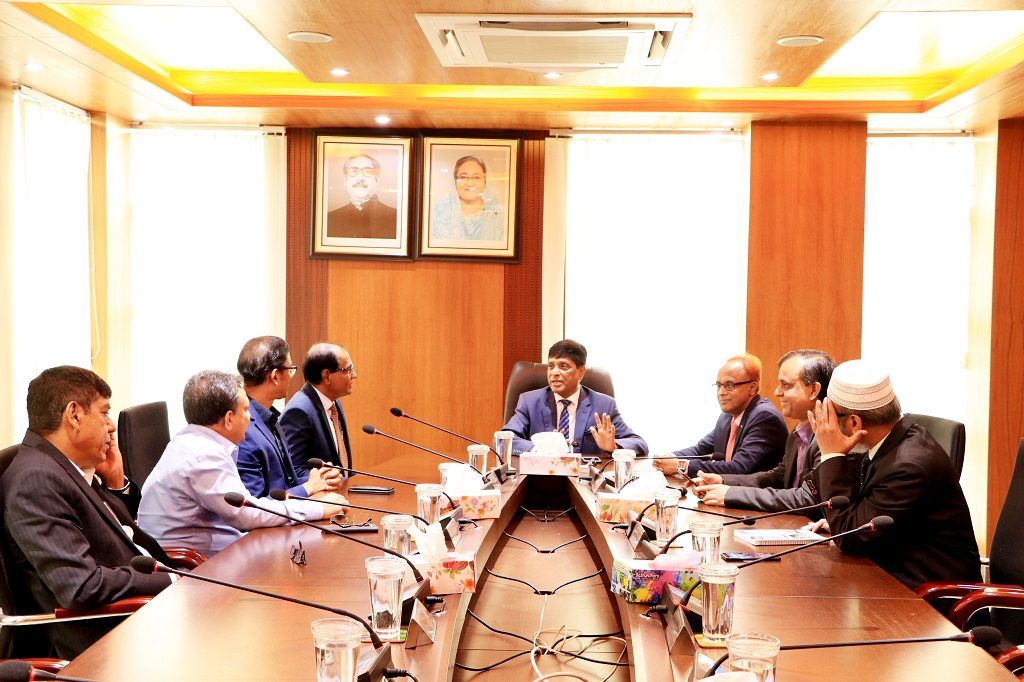 The President mentioned that ICMAB can play effective role in accounting, financial management and corporate governance area.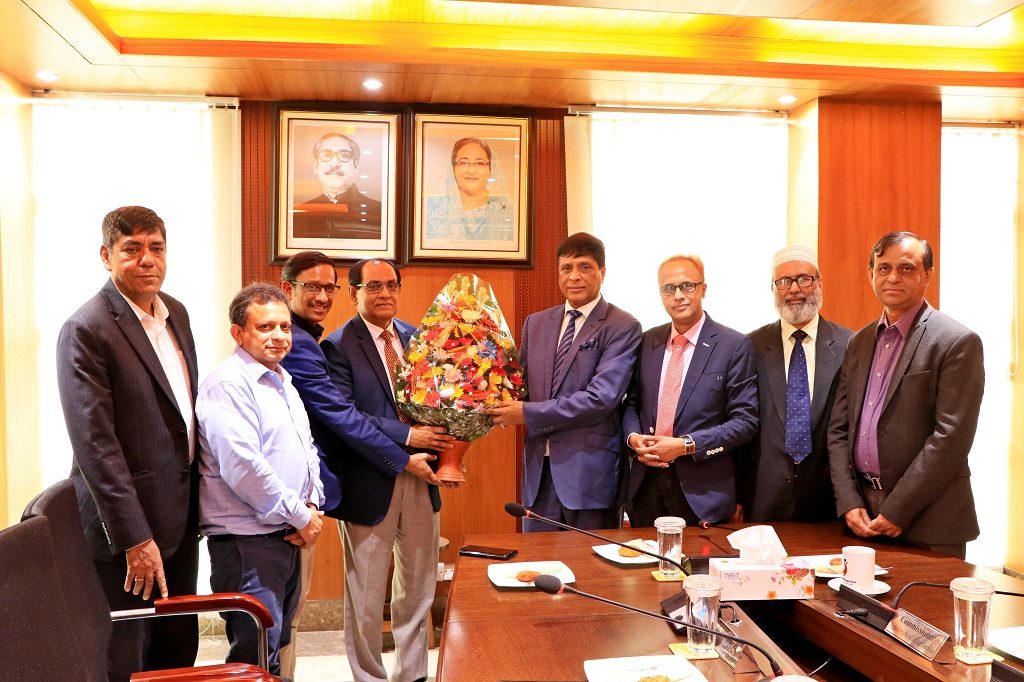 The BSEC Chairman appreciated ICMAB for their contribution in the business and industrial sectors in the country. He also assured all possible help and assistance for the development for enhancement of professional bondage between ICMAB and BSEC.
ICMAB delegate consisted of Vice President Mr. Arif Khan FCMA, Past President Mr. Mohammed Salim, FCMA and Executive Director Mr. Md. Mahbub Ul Alam FCMA. On the other side Commissioners of SECProfessor Md. Helal Uddin Nizami, Prof. Dr. Swapan Kumar Bala FCMA and Khondoker
Kamaluzzaman were also present during above discussion.