Interaction Session with students on ICMAB New Curriculum 2021
The Institute of Cost and Management Accountants of Bangladesh (ICMAB) is at the verge of new Syllabus. Present Council has a vision as well as electoral mandate to deploy new Syllabus. In this regards, the Institute organized an Interaction Session on "ICMAB New Curriculum 2021" held on January 03, 2021 at 6.30 p.m. physically at ICMAB Ruhul Quddus Auditorium, ICMA Bhaban, Nilkhet, Dhaka as well as online through "BdREN Zoom Video Conferencing".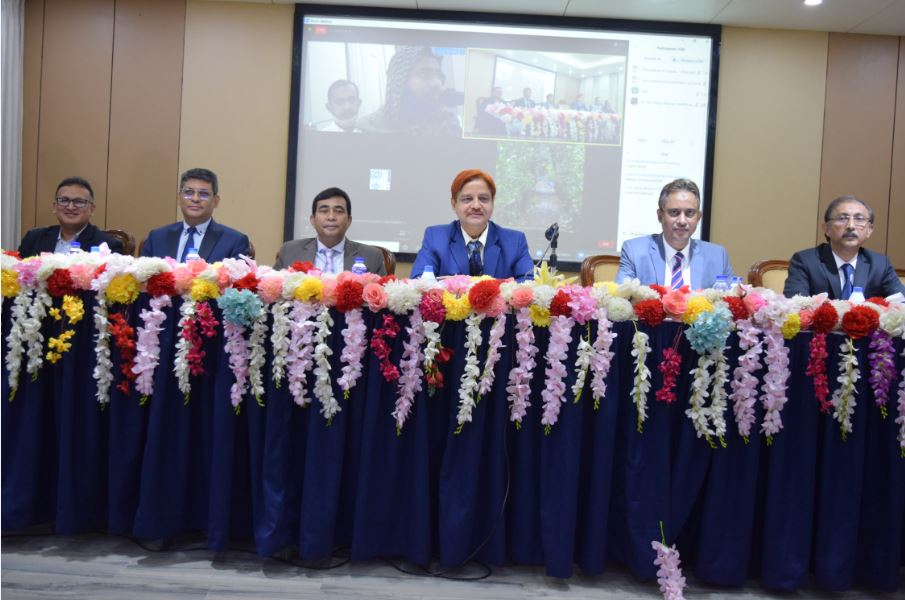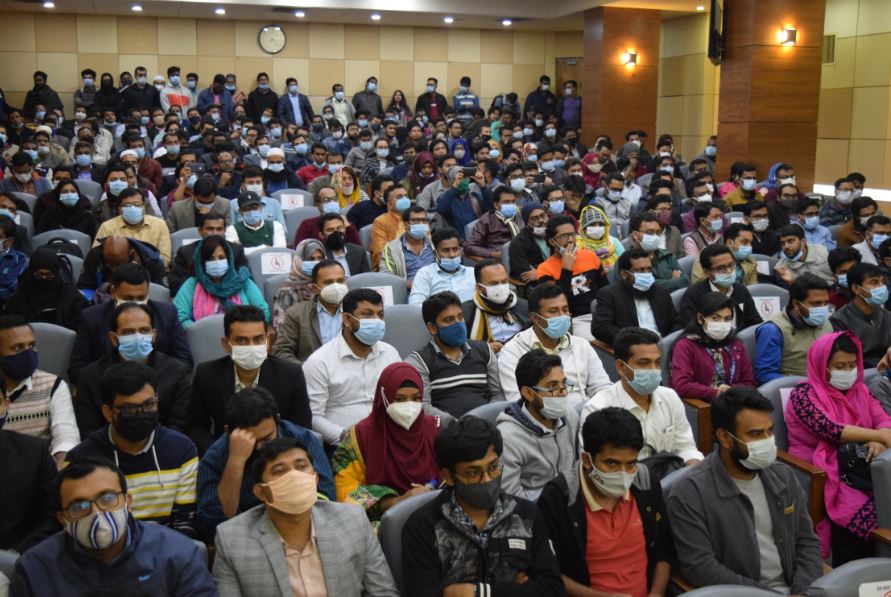 Dr. Syed Abdulla Al Mamun FCMA, talked about analytical framework of ICMAB Curriculum 2021. He told to the member of the institute that the Proposed syllabus will be Scalable and flexible. He also added that the New Curriculum 2021 will be aligned with IFAC framework and IAESB Guideline & Framework. He described the flow of Curriculum development. He mentioned that the conversion policy will be such that it will reduce the extra burdens from the students. He thanked the team leaders and content writers of the pillars to make this tremendous job happen. He also thanked Mr. Md. Jasim Uddin Akond FCMA, President, ICMAB and Mr. Md. Mamunur Rashid FCMA, the Chairman, Education Committee & Vice President, ICMAB for their dynamic leadership.
Honorable President of the Institute Mr. Md. Jasim Uddin Akond FCMA attended the program as Chief Guest. President of South Asian Federation of Accountants (SAFA) and Past President of ICMAB Mr. A. K. M. Delwer Hussain FCMA and Council Member and Past President Mr. Abu Sayed Md. Shaykhul Islam FCMA were also present.
Mr. Md. Mamunur Rashid FCMA, the Chairman, Education Committee & Vice President, ICMAB made introductory speech and moderated the program. Vote of thanks was given by Mr. Md. Bakhtiar Alam FCMA, Vice Chairman, DBC, ICMAB.
In Q & A session, around 05 students arises 6-7 types of questions regarding syllabus. Respective authority answered those questioned. It is notable that, the President of the Institute announced that there will be three exam sessions in a year which will reduce the time of completing the CMA degree.
Around 400 students were physically present in Auditorium. Around 160 students were connected in Zoom. Around 200 were connected in FB live. In total around 760 students participated in the program.
EVENT INFO :
Start Date:

January 3, 2021

Start Time:

18:30

End Date:

January 3, 2021

End Time:

22:00

Number of Participants:

500

Location:

ICMAB Ruhul Quddus Auditorium, ICMA Bhaban, Nilkhet, Dhaka.

Website:

http://www.icmab.org.bd

Contract Person:

Mr. Md. Nayim-Uz-Zaman Assistant Director (Education)

Contact Number:

Cell : 01847360624